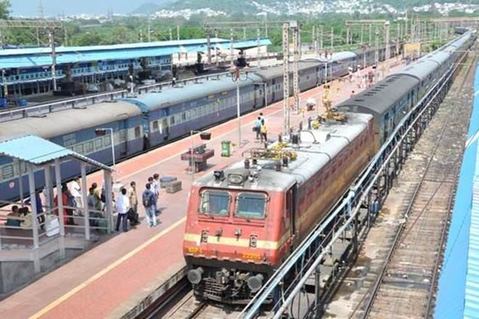 Gandhinagar SSB CENTRE
HQ SWAC, AF, Sector 9, Gandhinagar

Fax – 079-23245080/23242550

Phone – 079-23242600 Extn 5754

Reporting Point – Near Movement Control Office (MCO) at Ahmedabad (Khalupur) Railway Station.
3AFSB or Air Force Selection Board is located in Sector 9 of Gandhinagar which is also the headquarter of South Western Air Command of Indian Air Force. No.3 Air Force Selection Board was inaugurated on October 8, 2012 (Air Force Day) by the then governor Kamla of Gujarat. With the opening of this board candidates from West India will not have to travel
long distances for SSB Interview. SSB Interview for CDSE, NDA, NCC and AFCAT entry are planned to be conducted at the board.
History –
Gandhinagar is the capital city of Gujarat state of West India, it is around 23 Kms far from the largest city of the state Ahmedabad. Gandhinagar lies on the bank of Sabarmati River and around 464 Kms away from financial capital of India.

With the Division of Bombay in 1960 into two different states, Gujarat and Maharashtra. Initially Ahmedabad was the capital of Gujarat.
How To Reach
Rail – The Ahmedabad Railway Station which is popularly known as Kalupur Station in Gujarat. The station is well connected to other parts of country like Delhi, Mumbai, Chennai and Kolkata via Indian railways network.

Road – NH 8 which connects Delhi and Mumbai, goes though Ahmedabad and connects it with Gandhinagar.

Air – If you are planning to go by air then you have to deboard at Sardar Vallabhbhai Patel International Airport. The airport is 8kms away from Ahmedabad railway station. There are frequent flights from and to the airport across India.
Hotels -
Following are the Hotels which are close to Gandhinagar Railway Station.

Name – Relax Hotel

Range – Rs. 100 onwards

Distance – 1 Km from Ahmedabad Railway Station

Name – Kapadia Guest House

Range – Rs. 200 onwards

Distance – 3 Km from Ahmedabad Railway Station

Name – Star Hotel

Range – Rs. 200 onwards

Distance – 1 Km from Ahmedabad Railway Station
Places to Visit
Likewise Gujrat, Gandhinagar also hosts various tourist hotspots which includes Akshardham Temple which is built of pink stones with carvings and surrounded by gardens and fountains. If you are nature lover then you can visit Punit Van which is a botanical garden in Sector 19.