The NIKS ACADEMY is a SSB training & personality enhancement Institute committed to youth empowerment. The Institute is located in Indore, with a sprawling campus. The uniqueness of the Institute accrues from its outdoor layout of obstacles, including all types of Leaderless Group Tasks, Command Tasks, and Group Obstacle Race & Individual Obstacles. In order to infuse realizing into training, the dimension of all these obstacles has been precisely calibrated to those existing in various SSBs. The trainer comprises of dedicated retired army officers. These highly experienced, senior Army officers have been assessors and members of Services Selection Boards for protracted period of time.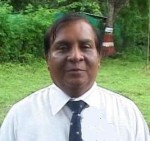 Bring A.K. Arora
Ret. Army Officer
Ex. President 34 SSB Allhabad.
Alumni of IIM Indore.
MSc.(Strategic Studies).
>PGD(HRM)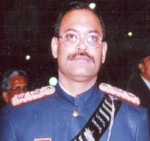 Col Nikhil Diwanji
Ret. Army Officer
Msc.(Strategic Studies) with over 24 Year of invaluable experience in training
Operation (including NSG)
HR in India and aborad.